Feto-maternal medicine
Comprehensive treatment of high risk maternal diseases like diabetes, hypertension, heart, kidney, liver disease , blood thrombophilias, sickle cell disease, RH isoimmunization and cancer survivors And Fetal congenital abnormalities, genetic diseases, twins, triplets with sophisticated testing such as Prenatal biochemical screens, amniocentesis, chorionic villus sampling, NIFTY (non invasive fetal trisomy), targeted fetal anomaly screening, high risk level three sonographies, fetal echocardiography.Best Obstetricians and gynecologists in Bhubaneswar
High risk obstetrics & 24 hr Emergency delivery services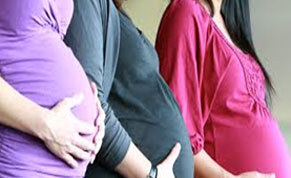 Improvement in normal delivery rates through conscientious efforts. As part of that dedicated endeavor it is always encouraged to women who have had one previous cesarean section to try for a normal delivery if they are found to be suitable. Again the hallmark is safety first with a track record of good success rate with VBACs
Level III NICU & Maternal ICU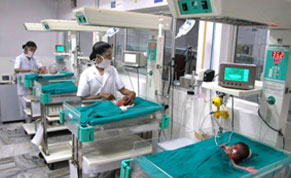 The NICU is one of the best equipped and staffed units in Bhubaneswar and is manned by an expert team of doctors, specialists, technicians and nursing staff. The unit receives referrals from within the state and surrounding states. The unit has already set a benchmark in ensuring survival of extreme preterm babies by saving the smallest baby from 25 weeks gestation and birth weight of less than 700 grams. We also have in house inter specialty support and maternal ICU for complicated cases
Stem Cell Treatments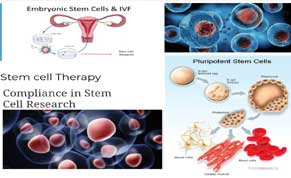 Advanced Stem Cell Treatments with Holistric Wellbeing & Treatment has been started by Dr Sujata Kar for the first time in the Eastern India.
The treatment includes hair regeneration, face & skin rejuvenation, wrinkles & fine line removal, improvement in neck wrinkles, Whole body rejuvenation and stretch mark removal etc.
Uro-Gynecology
Implementation of a number of innovative techniques for the diagnosis and treatment of urinary and fecal incontinence and pelvic floor disorders.
Epidural analgesia for labour (Painless delivery)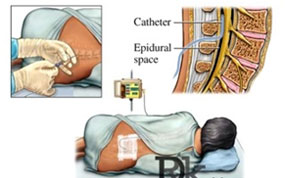 Labour pain is rated as severe by most women who do not receive pain relief. With advent of modern medicine and availability of techniques with skilled practitioners, it is now considered 'inhuman' not to relieve the pain of labour. Just like surgery is never done without anaesthesia, so also techniques are available to ensure painless delivery.
Minimally invasive surgery (laparoscopy & hysteroscopy)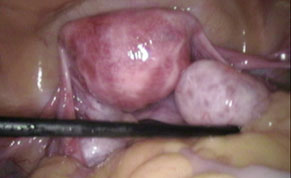 24 hr discharges for major surgeries like hysterectomies, myomectomies, ovarian cyst and same day discharge for Hysteroscopic surgeries and some laparoscopic procedures. Less or minimally invasive forms of surgery for conditions such as in
Ovarian cysts
Fibroid removal in the form of myomectomy
Ectopic pregnancy
Hysterectomies in large uteri, multiple previous surgeries.
Fertility preserving surgeries
Advanced Hysteroscopic surgeries
Level III Sonography Unit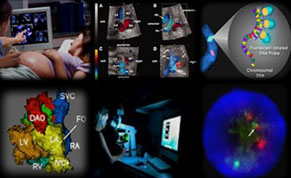 3D/4D ultrasound scans, Doppler and power Doppler 3D blood flow study of Feto-placental blood flow, 3D power angiography studies of ovary and endometrium for fertility treatments, 3D Sono AVC detailed scan for polycystic ovarian morphology and 3D/4D fetal sonographies.
Level III IVF centre (TEST TUBE BABY CENTRE)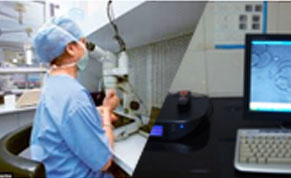 IUI (Intrauterine insemination)
IVF (In vitro fertilization)
ICSI (Intracytoplasmic sperm injection)
Blastocyst Culture and Transfer
Triple Gas Culture
Laser Assisted Hatching
Cryopreservation
Egg Donation Programme
Surrogacy
Gynaecologic Oncology
Surgeries for gynecological cancers, follow-up therapies, long term advice, fertility preservation options along with Semen and Oocyte cryopreservation before surgery for cancer.
Our Unique Services
We have dedicated treatment & counseling clinics for long term lifestyle diseases such as Endometriosis and Polycystic Ovary Syndrome.We have published numerous research papers, largest data set from India related to PCOS. We believe experience, knowledge, and understanding of disease is essential for properly guiding such patients.
Recurrent pregnancy loss
This is one of the most distressing conditions faced by some couples. Her expertise includes successful dealing of such cases through knowledge, experience together with the availability of advanced fertility investigations and appropriate treatment.
Alternatives to Hysterectomy
More than 50% of hysterectomies are preventable. Her expertise includes working out alternatives available, before considering removal of the uterus.